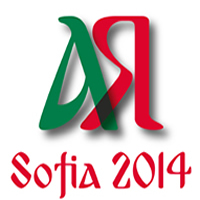 Asbjørn Wahl, Fagforbundet – Norwegian Union of Municipal and General Employees (NUMGE), chair of the ITF Urban Transport Committee and chair of the ITF Working Group on Climate Change responds at the ITF congress in Sofia.
"Having listened to the many reports from successful struggles during the report of activities session this morning, I must say that I am proud to belong to an organisation like the ITF. Together with many of its affiliates, it has contributed strongly to giving thousands and thousands of workers a better life.
The congress theme document from global crisis to global justice – transport workers fighting back, however, tells us that we still have enormous challenges in front of us. We are facing a number of deep and destructive crises – global crises which we in our congress theme aim at changing into global justice. Capitalism itself is in a deep, structural crisis. But in addition to the economic crisis, we also face a social crisis, a political crisis, a food crisis – and last but not least an environmental and climate change crisis.
It is this last crisis I want to address in my contribution here. Stuart Howard, ITF assistant general secretary underlined in his presentation of the document that we have to adapt to the far-reaching technological and organisational changes which are going on in the transport industry, and I fully support that. However, there is one change which we cannot just adapt to, a change which we actually have to fight against, and that is climate change. I must admit that I should have liked to see more and stronger language on climate change in the document, but anyway, our climate change policy was adopted through a comprehensive statement at the Mexico City congress in 2010, and this still gives us a solid basis for ambitious and offensive actions against a possible climate catastrophe.
The reason for giving priority to our fight against climate change is that its effects will destroy – and are already destroying – jobs and livelihood for millions and millions of workers all over the world – most disastrously in the developing word. Or, to quote Sharan Burrow, general secretary, ITUC in her very strong address to the congress yesterday, 'there are no jobs on a dead planet".
I presume that you are all now aware of the fact that the international climate change negotiations between governments are at a complete standstill. Even worse than that, at the last Climate Summit (COP 19) in Warsaw last year they actually took a step backwards.
This does not happen because there is a lack of knowledge and technology. The climate crisis can be prevented. We have all the knowledge, the technology and the resources which are required to do that. What is lacking is the sufficient political and social power to implement the organisational and structural changes which are necessary. We are up against some of the most powerful economic interests on the planet, those who profit the most from the extraction and use of fossil fuel. In short: our counter-forces are too strong, and the pressure from popular forces, of which the trade union movement must take a leading role, is not strong enough. It is our responsibility to change that.
In this regard, we as a transport workers' organisation have a decisive role to play. We know that transport represents one of the biggest sources of greenhouse gases, and that has to be dealt with. But we also represent one of the most important tools to fight climate change – namely through our public transport systems. Public transport is not only a useful tool, but an absolutely necessary one – if we are going to win the fight against climate change. Actually, we can never win the fight against climate change without an enormous expansion of public transport. This, therefore, represents a great asset for us, an asset which we not yet have been able to exploit fully. I therefore welcome very much 'our public transport' campaign, which is being proposed. To carry out this campaign is to put an important part of our climate change policy into practice. Such a massive expansion will not only contribute to making a better and easier life for many people through meeting their transport needs, or through creating millions of safe and decent jobs, it will also contribute to saving the planet. And, as the assistant general secretary  underlined, it is a question of power – of shifting the balance of power through strengthening our organisations and using them more boldly and ambitiously."
Asbjørn Wahl, chair of the ITF working group on climate change.