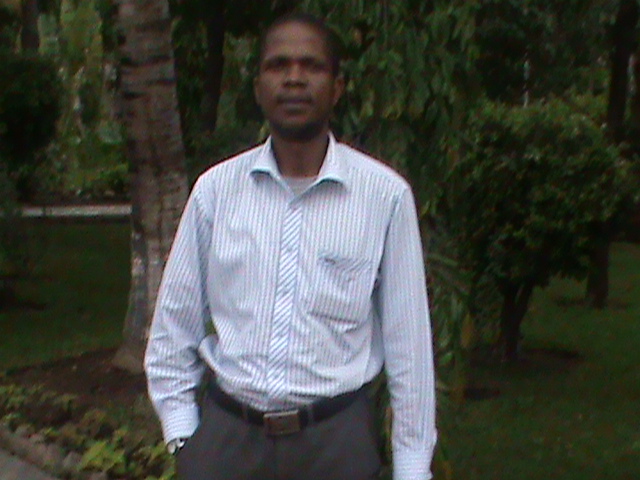 Union initiates vehicle washing bay to reduce pollution
Martin Kapombeza, an organiser from the Transport & General Workers Union of Malawi and participant in the ITF online climate change course, writes about the union's involvement in action on climate change and the devastating impact of climate change on his country.
"Just as you may recall comrades, the last time we participated in the ITF online course on climate change, we talked much on the involvement of other stakeholders in the bandwagon of climate change. I am happy to inform the rest of the ITF climate change group that Malawi has recently set aside a special fund on climate change. A number of activities have been lined up through a project called 'Our Response to Climate Change, Our Responsibility'.
Among other activities in this project, is the involvement of local people and the provision of climate friendly projects for communities. To ensure that Malawi is not left behind with climate change, as demonstrated in the recent launch of the project and the announcement by the president during the official opening of the 44th session of parliament. In her state of the nation address she reminded the parliamentarians that it's high time members of parliament get climate change issues to their respective constituencies and ensure their (peoples') participation. Why the involvement of the locals? The answer is simple. The local people are the worst hit in terms of climate change. A few examples of such natural calamities would be; droughts, unpredicatable rains, water borne diseases due the shortage of water and malnutrition of children under the age of five, due to famine emanating from dry spells. Even political leaders have left their podiums and participated in climate change activities. Church leaders and civil society organizations have also joined the bandwagon.
I am further glad to inform you comrades, that the newly established Department of Climate Change & Disaster Preparedness has left no stone unturned in as far as climate change is concerned. Currently the department is working on the introduction of climate friendly projects all over the country and it is using the media on regular basis on issues evolving around climate change.
Now back to our transport sector…
Much is being done on the ground. Just last week I was invited by one of the employers running a transport company to see for myself what the company has done in trying to avoid pollution of water. The company through the guidance of the committee on climate change (which was established by the union) has designated a washing bay for vehicles and at the end the water is being treated. It was good to see that despite management not having an agreement with us on climate change, they managed to adhere to the need to take part. We are hopeful that more companies will do the same since soon we will be visiting them and bring across messages on climate change
Floods
Malawi had rains for the whole of last week. Some roads were completely cut off. Long distance minibus operators could not operate for fear of the rains as the roads were so slippery. Most parts of the country had flash floods. The government is advising people to move to higher land, which the people are refusing for fear of losing their land. However, the government using traditional leaders to convince the local population."
Martin Kapombeza, Transport and General Workers Union-Malawi